History of Sew Much More
When my son was born, I was working as a manager in a large corporation. I wanted to be able to stay home with him and still work. I began sewing for a gardening company making bags and tool belts to use on the job. Shortly after, I took a job with a log furniture company that specialized in leather furniture pieces. I worked with leather upholstery and wood. Things progressed from there as my skill set in this realm expanded. Since this time, I have remarried, finished my B.S. degree and am raiding nine amazing children, all while working from home and doing what I love!
I thoroughly enjoy the personal connection that is developed with customers during the process of determining how to best meet their needs.
Experience
I began sewing at a young age learning alterations and apparel sewing from my sister. I learned wood working from a master carpenter, and while working for various employers over the years, I have added upholstery, industrial sewing, pattern design, and so much more to my knowledge base.
Overall, I have fallen in love with the process and transformation that can occur when taking on a new project. I can take a well-loved rocking chair and through repair, refinishing, and recovery it can be loved for years to come! A blank shirt becomes a statement with screen printing. A salesman looks classy and competent with their company logo embroidered on their shirt. Solving problems for clients is what truly makes me love what I do. Fixing an ATV seat so they can take the grand kids out for a ride, helping a rancher repair his horse blankets, an outfitter repair his tents, or making the drive home more comfortable by repairing car seats – whatever the need, I enjoy helping!
Wondering if we are a good fit for your industrial sewing, embroidery, screen printing, or promotional product needs? Get in touch for a free consultation!
More About Mary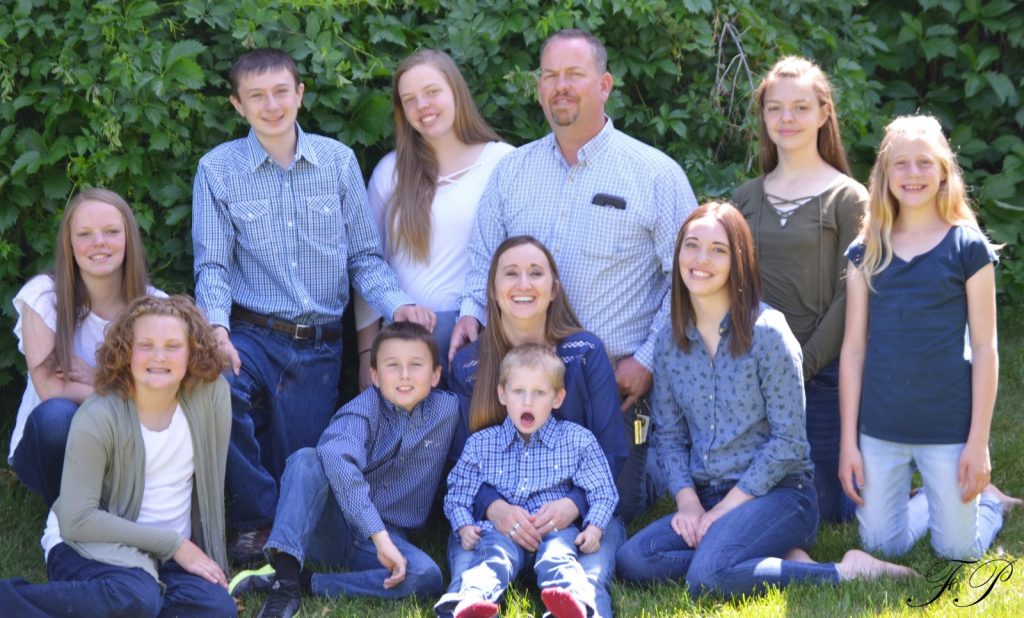 When I am not finding solutions for my clients, I enjoy spending time with family, camping, fishing, and playing games. We love the outdoors and just being together. I am blessed to live close to my parents and one of my sisters, so we get together often. Family movie night, going for a hike, or working on a project together, whatever it is, family time is the best! I also enjoy shooting, scrap-booking, and a good book. Aside from family and hobbies, working in the community, service projects and visiting others is a big part of my life, as is serving in my church working with children to teach them of their divine worth and God's love for them.